Custom Search
Understanding the Prostate PSA Test Could Save You Time and Pain!
There is a lot of controversy surrounding the prostate PSA test. Does the test actually save lives? The resounding answer is "No."
This conclusion is really important for you to know because your doctor or urologist will recommend procedures that could be hazardous to your health based on a PSA test!
Enlarged prostate and psa levels that seem high are also possible.

Be well informed! Doctors will use the prostate PSA test to request a biopsy just to "be sure," but biopsies are NOT harmless. They can cause a quiet prostate cancer to become much more active - and to spread. Biopsies and other prostate cancer procedures that can follow PSA testing, most often have no greater success than "watchful waiting."
Less is Best for the Prostate PSA Test

The funny thing about the prostate is, when it comes to conventional medical intervention, less is best. And if you follow the suggestions in the Healthy Prostate book, you can prevent prostate problems. You can even reverse them if you have one.
Time is on your side no matter what your doctor says. If he thinks you have an extreme case (as mine did... I was put on the emergency surgery list), he will want to rush you into conventional procedures.
I suggest that you do not rush this. Reverse the conditions in you, the host, because you gave birth to them, and save yourself from awful side effects.
Doctors play down the side effects because they do not know any other way to help you, because they can lose their license to practice medicine if they suggest natural health alternatives, and sometimes because it is profitable for them to do so.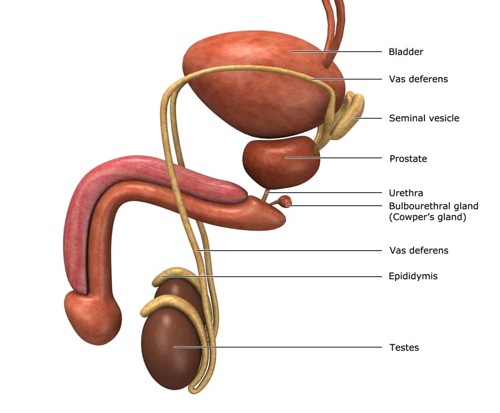 High PSA Doesn't Necessarily Equal Cancer

Increased PSA levels don't necessarily mean cancer is present, and most statistics suggest that the PSA test doesn't even lengthen the life of prostate cancer patients.
The following two articles sum it up very well:

The New York Times reported on two studies from the New England Journal of Medicine, one involving 182,000 men in Europe and the other involving 77,000 men in the US, that conclude that the prostate PSA test saves just a few lives. 
In fact, the research shows that 49 out of 50 men will be unnecessarily treated for a non-fatal cancer. One life out of fifty will actually be saved. 

Another article states that the PSA test picks up any prostate activity - could be inflammation or other factors (see below)- not just cancer. It also says that as men get older, clinically insignificant and microscopic prostate cancers form that would never develop into terminal cancer. They would never even be seen if it weren't for the biopsy.
BPH, the state of having an enlarged prostate, also has higher levels of PSA. So, someone with BPH could be diagnosed with cancer because of "false-positive" results, which could lead to more invasive tests.
Reasons Why PSA Levels Can Be High
(Other than Cancer)
Here are many reasons why your PSA test may indicate high levels of PSA.
infection

certain factors can disturb the prostate and temporarily increase PSA

riding a bicycle/motorcycle

prostate massage

over-the-counter drugs (such as Ibuprofen)

having an orgasm within the past 24 hours

urinary tract infection

insertion of a urinary catheter

a prostate biopsy or urinary tract surgery

African-American men have higher normal PSA levels

some people naturally produce more PSA

levels go up with age

high stress levels

Many doctors swear by the PSA test even though research and evaluation continue to show that PSA testing does not lower the rate of death by cancer, and in fact increases the incidence of over-diagnosis.

Even Richard Ablin, who invented the test, now retracts its utility saying it is not effective! Yet it is still the most-used diagnostic test. In a New York Times article, Richard Albin publicly declared the PSA test "a hugely expensive public health disaster... hardly more effective than a coin toss."
Go to PSA Results

Go from Prostate PSA Test to Prostate Exams

Go from Prostate PSA Test to PSA Doubling Time

Go to Prostate Biopsy Procedure 
Got a Question or Comment about your Prostate Health?
This is the place to post them because I get them immediately.

I like to share them and the answers I provide so others can benefit too.

Your email is kept completely confidential. If you want to be notified when the question is answered, please make sure to add your email address. I don't collect or store these emails after they are used to send you your answer, and they are not posted with your question.
What Other Visitors Have Asked or Said
Click below to see contributions from other visitors to this page...