Custom Search
Prostate Massage Risks

Are there valid concerns around prostate massage risks? Is prostate massage safe to do? Can I do self prostate massage without harming my prostate?
These are all good questions for men who are knew to prostate massage.
Let's look at the history of prostate massage...
In the first half of the 20th Century, prostate massage was routinely done by doctors to release prostatic fluids for enlarged prostate sufferers or prostatitis.
Prostate massage does not result in erections unless sexual stimulation is added by oneself or a partner. Prostatic fluid would thus be released by the doctor with a flaccid penis.
Basically the doctor would do a gentle procedure much like a digital rectal exam except that the finger would be used to very carefully and gently massage the prostate.

Prostate massage has also been done since way back when! Usually a woman would massage the prostate with her finger during intercourse. Geishas and women tantric masters would be highly trained in the arts of prostate stimulation.
Practice safe massage using the proper prostate massage techniques and you can reap the rewards of prostate massage.

Safe Prostate Massage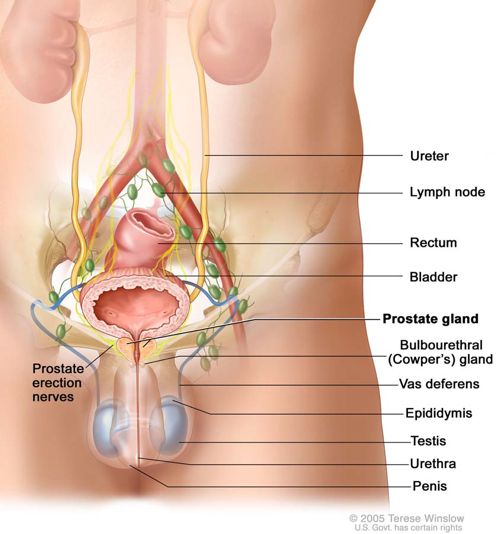 In order to do safe prostate massage to minimize your prostate massage risks let's review what not to do:
be gentle not rough: this means not forcing, not pushing and not doing it fast and furious! Use common sense and you will find prostate massage to be a wonderful experience whether with or without sexual stimulation.
use lots of lubrication so it is smooth and easy and not rough: this is common sense guys... you would not drive your car without oil so use liberal amounts of lube and you will be just fine
learn the right techniques for insertion of your finger or prostate massage device. You can do self prostate massage or have someone do it for you.
be clean not dirty!: wash before doing the massage, make sure your fingernails are cut short if you use your finger (but I recommend a prostate massage device... they are just so much better than your finger), and practice great hygiene.
if you have a serious prostate condition or prostate cancer, then you should first ask your doctor if it is Ok to do self prostate massage. You can ask him if there are any prostate massage risks you should know about.

short time not long time: when you first start out be ever so slow and gentle. Do for just a few minutes and very gently. Then add more time. Do the massage weekly at first, and then if desired bi-weekly.

How to minimize your prostate massage risks
The best way to minimize risk is by using a specially designed prostate massager.
They are designed with safety and performance in mind.
I recommend these 2:
If you follow the above advice you will be fine. Read more on this site in the prostate massage section so you can know exactly what to do, or get my book that has all you need to know.
For men who think prostate massage is for gay men and not heterosexual men, you would be very wrong. Not only would you miss out on the benefits of prostate massage health but if desired incredible prostate orgasms.
You can read more about prostate massage risks here on wiki:
http://en.wikipedia.org/wiki/Prostate_massage
Got a Question or Comment about your Prostate Health?
This is the place to post them because I get them immediately.

I like to share them and the answers I provide so others can benefit too.

Your email is kept completely confidential. If you want to be notified when the question is answered, please make sure to add your email address. I don't collect or store these emails after they are used to send you your answer, and they are not posted with your question.
What Other Visitors Have Asked or Said
Click below to see contributions from other visitors to this page...