Custom Search
Unsolicited Testimonial on "Healthy Prostate" eBook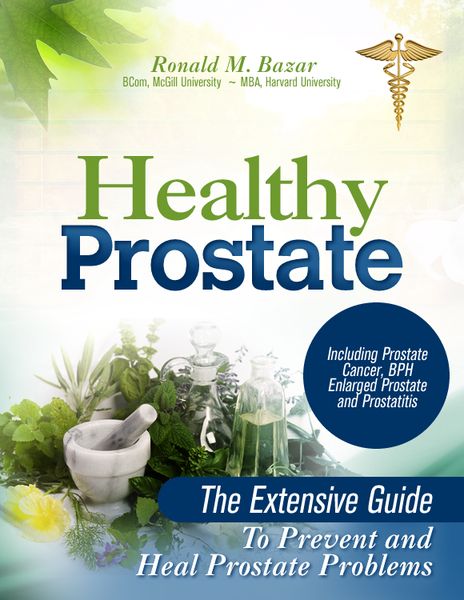 It sure made my day when I read this email testimonial in my Healthy Prostate inbox:
"What an amazing book! I'm in my 71st year with diagnosed prostate cancer & have searched the Internet for any information relating to this health challenge for many years.

It's all here, plus much, much more...quite incredible actually!

Thank you for putting the facts & your personal experiences in such an extremely easy to read format. I couldn't put your book down it is so interesting & well written.

To your every success with its sales — you deserve it.

Rob

ps. Your book — Healthy Prostate — should be considered as the ultimate guide for any & all prostate related conditions by every man & all medical professionals alike.

Further, I love the way that you make it so easy to access peripheral prostate helps with current URLs as you read instead of useless footnotes at the end of chapters which are quite meaningless to the average reader!

I do hope that you can get a lot of exposure for your excellent book as there must be literally millions of men & professionals who would benefit greatly from having your book as an all embracing reference guide for anything to do with the prostate."

Rob Lowe
Queensland Australia
---------------------------------------------
Here is Another Testimonial, Unsolicited as well:
"Hello Ronald

Thank-You for your amazing book which I purchased and am now reading.

I am a 55 year old male living in Toronto.

I am scared to death of Doctors and their band aid prescriptions. My doc gave me samples of Amitriptyline and Tamsulosin.

Hell, the first is an antidepressant with a ton of side effects. As for Tamsulosin, even though my sleep suffers, getting up 4-5 times a night to pee, I cannot bring myself to take it.

I have joined a gym and am changing my diet totally.

Thanks for a great life changing book.

Regards
Dan
---
The Largest Prostate Site on the Internet Says This About "Healthy Prostate"
---
"As the founder of the largest website on prostate health at www.prostate.net and also the Chairman of the Prostate Cancer Institute, I can honestly say that this is the best publication I have read on natural restoration of prostate health as well as a general guide to healthy living for men.

Well done, Ron, in getting the message out to men and sharing your own journey. It is an invaluable asset for any man looking to take control of his own health."

Craig Cooper, Chairman
Prostate Cancer Institute, LLC and
Prostate Research Labs, Founder
www.prostate.net
Here is what Dr. Andrew Weil has to say about the book: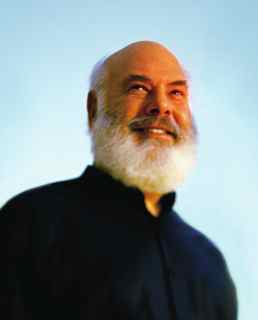 "This book is a useful source of information to help you take responsibility for the health of your prostate. It gives details of dietary and other lifestyle measures to prevent diseases of the prostate and covers both conventional and natural treatments.

I found it very comprehensive."

Dr. Andrew Weil, M.D.
(http://www.drweil.com/)



Comprehensive Book on
Healthy Prostate
Recently Published!
Healthy Prostate: The Extensive Guide To Prevent and Heal Prostate Problems Including Prostate Cancer, BPH Enlarged Prostate and Prostatitis  has just been released as an ebook in PDF form available for immediate download.... and through Amazon as a print book or Kindle version (see below for link).
The ebook is extensive. It provides much more insight than I can provide here on the website. Click on the image to read all about what's inside the ebook, which you can instantly download. 
I wrote the book so that it would contain all that I learned over now almost ten years about maintaining a healthy prostrate or healing it if you have a prostate problem. 

If you want a printed version or a Kindle version of the book instead of an ebook, then go here:

---
Here is what is on the back cover of the book:
Healthy Prostate explains how to cure your prostate problem naturally, without the devastating side effects of conventional medical treatments.

Prostate cancer, prostatitis, and BPH enlarged prostate are names for prostate diseases.

It begs the question: What causes an unhealthy prostate?

The problem with conventional prostate treatments is that they attack the symptoms of the disease, downplay the side effects of treatment, and do nothing to eradicate the underlying causes. Doesn't it make more sense to treat the causes?

Use your prostate condition as a wake-up call to get healthy. You can reverse a chronic prostate problem by changing your lifestyle. Conventional medicine concentrates on the symptoms and treats them aggressively, which weakens your body.

You can't overpower the body without consequences. Do not believe doctors who downplay the side effects of slicing and dicing, radiating, or poisoning the body — there is another way.

Your prostate problems can be healed without the dire side effects of incontinence and impotence. Better still, you can prevent prostate disease from happening in the first place.

I did and I will show you how to do it for yourself.

Ron Bazar, a Harvard MBA and serial entrepreneur, experienced a sudden complete urinary retention (a painful inability to urinate).

At age 55, Ron was diagnosed with BPH, an enlarged prostate. He was scheduled twice for emergency surgery but both times declined.

Ron saw top practitioners of all kinds, diligently following their advice but failed to see any results. After over seven years of extensive research and experimentation, Ron finally discovered how to heal his prostate naturally.
~~~~~~~ (Ron at 64) ~~~~~~~
In Healthy Prostate, Ron shares his insights and unique perspective to assist in empowering you to succeed and heal yourself—no matter what kind of prostate problem you face.
Men's Prostate Health
Men's prostate health is essential for your overall health. You can't get away with unhealthy habits and lifestyles forever without paying a price.

Such is life. If you want a healthy prostate, then study what is in my book and start making changes little by little. Diet, stress reduction, toxin removal, exercise, finding which foods and supplements are compatible for you without theories and "should" lists — all these will help your prostrate health. My book goes into much more detail about how to improve the health of this crucial part of our bodies.


---
Got a Question or Comment about your Prostate Health?
This is the place to post them because I get them immediately.

I like to share them and the answers I provide so others can benefit too.

Your email is kept completely confidential. If you want to be notified when the question is answered, please make sure to add your email address. I don't collect or store these emails after they are used to send you your answer, and they are not posted with your question.
What Other Visitors Have Asked or Said
Click below to see contributions from other visitors to this page...