Custom Search
Why Low Testosterone Side Effects Matter

Are you a male over the age of forty? If so, you've probably been experiencing low testosterone side effects without realizing it.
These side effects - indicators of androgen deficiency in males - include low libido, depression, weight gain, irritableness, loss of muscle mass and tone, and low energy, as well as others. The average male will tell you these are just signs of getting old, but they're not. They are signs your testosterone level is dropping.
Again, most men will say low testosterone is inevitable as they age, but they're wrong; a male's testosterone level does not have to drop to the point of experiencing these side effects. In fact with proper diet and exercise, and possibly some supplementation, a man can retain his youthful vigor well into old age.


What is Testosterone, and Why Should You Care?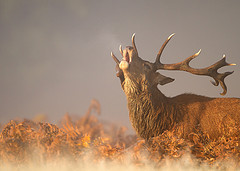 Testosterone is the male sex hormone produced by the testicles.
Testosterone is an androgen, and it plays a significant role in men's health outside of its role in the reproductive system. Unlike women, men should remain fertile their entire lives.
Sperm are continuously produced by the male, whereas the female undergoes a complete loss of fertility. Nature does this for a reason: childbearing, and subsequently child rearing, are hard on the female body, and at a certain point the risk to the female becomes unacceptable, so Nature shuts down the system.
As men age, their testosterone levels begin to decline, starting in their thirties. This drop is viewed by traditional Western medicine as inevitable, and as men begin showing low testosterone effects, they are treated symptomatically, instead of addressing the root cause.
Men should care about this drop because, effects on the sex drive aside, low testosterone levels affect men's abilities to build protein and maintain lean body mass. In addition, as testosterone levels decrease, estrogen levels increase, resulting in an increase in body fat, especially unhealthy belly fat.


Low Testosterone Side Effects
The list of low testosterone side effects mirrors those of menopause: depression; irritability, hot flashes, disturbed sleep, weight gain, low libido, loss of muscle mass, low energy, fatigue, headaches, and sweating. 
Males may experience these effects gradually, as testosterone levels drop over time and there is no sudden cessation in the production of the hormone. The concept of a male menopause is fiercely debated; whether or not males experience the same symptoms as menopausal women does not rate the creation of a new condition in the eyes of most in the medical community.


What Can You Do about Low Testosterone?


The pharmaceutical companies want men to supplement their levels with prescription hormone replacements. This is a bad idea on several levels; synthetic hormones are not good for your body and have their own list of side effects.
Most men experiencing signs of low testosterone don't have levels low enough to warrant hormone replacement, and using the hormone replacement therapy when it's not needed messes with your body's hormone regulation. There are lifestyle changes a man can make to raise his testosterone levels without resorting to drugs, and he can add herbal supplements if necessary.

Diet
There are chemicals in processed foods that lower your testosterone levels. Bypassing these chemicals and additives by eating fresh, organic fruits and vegetables is one way to fight the battle. Another is to restrict your intake of sugar; type II diabetes also lowers testosterone levels, so keeping your sugar intake under control is advisable.

Exercise
Exercise can raise your testosterone, but not all exercises fit the bill. Brief, intense exercise has been shown to have the most benefits. Type 'peak exercise' into the input box of the search engine of your choice, and find the program that best suits your lifestyle in the results.
Slow jogging has no testosterone-boosting effects, so you will need to change your exercise regimen if running is your exercise of choice.
Weight-lifting will boost your levels; you will need to exercise as many muscles at one time as possible, so research this as well.

Supplementation
Saw Palmetto is a great way to boost your levels, but be sure to buy from a trusted knowledgeable source. Don't pick up a bottle at Wal-Mart – find a local health food store instead.

You need to know about low testosterone side effects, and how they affect your overall health. There are things you can do to take control of your levels without resorting to synthetic hormones. Educate yourself on your options and choose what works for you.


Go from Low Testosterone Side Effects to Testosterone Definition

Got a Question or Comment about your Prostate Health?
This is the place to post them because I get them immediately.

I like to share them and the answers I provide so others can benefit too.

Your email is kept completely confidential. If you want to be notified when the question is answered, please make sure to add your email address. I don't collect or store these emails after they are used to send you your answer, and they are not posted with your question.
What Other Visitors Have Asked or Said
Click below to see contributions from other visitors to this page...

Low Testosterone
What is the best way to raise Testosterone level I have been sick and not been able to do much of anything for several years. I need to bring my levels …