Custom Search
Get This Superb Catheter from Catheter Suppliers

Catheter suppliers have made a brilliant new male catheter that is so good they deserve an award!
I say this because it solves many problems of current designs:
too long for easy packing
not discrete
difficult to insert because you can't hold the tube anywhere
head not easy for pain-free insertion
Well the new SpeediCath Flex solves those problems and more.
Now you can have a catheter that is easy to carry around and solves all those problems

The World's Best Male Catheter!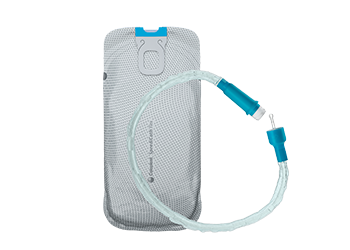 Coloplast, the catheter supplier and manufacturer, makes this product innovation.
Brilliant design improvements! I mean BRILLIANT!
the package size is much smaller for easy transport instead of long and cumbersome and risky to bend
the package is discrete for confidence carrying or easily add to your pocket. No one will know what it is.
the catheter itself is completely improved and flexible to bend easily without compromise
the tip is rounder and slimmer for easier insertion
completely hygienic

it is easy to dispose of discretely since you can reattach the ends of the catheter and put back into the package
best feature!: the whole catheter tube has a protective cellophane sleeve around the catheter so it is possible to touch the catheter where you want while inserting. As it is inserted the sleeve moves backwards so you can never touch the catheter itself! This gives you much more control than any other catheter and means you can use both hands which you were never able to do with other catheters.

brilliant and wonderful! The Rolls Royce of catheters hands-down! Congrats to the design team for this much needed catheter.
available in straight or coude (curved) tipped.
Coloplast Catheter Suppliers
Now Have SpeediCath Flex
While they are promoting this new SpeediCath Flex catheter, Coloplast, the manufacturer, will send you a few samples so you can try the catheter at home yourself. Then you can get them from your pharmacy and medical supply center or online catheter suppliers, or ask them where.

I bet after you do that you will agree with me that is a real design improvement.
So go here for your free sample:
In Canada: Coloplast Canada
https://www.coloplast.ca/speedicath-flex-en-ca.aspx
In the US: Coloplast USA

https://www.coloplast.us/Bladder-and-Bowel/find-the-right-product/male-catheters/speedicath-male-catheter-samples/
While you are on the site, you can watch very good videos on how to use the catheters, what is unique about them and can learn about the design team and their desire to make such a perfect catheter that solves so many of the drawbacks of other catheters.
I hope you find these catheters to be all that I say they are and make your life safer and easier.

Got a Question or Comment about your Prostate Health?
This is the place to post them because I get them immediately.

I like to share them and the answers I provide so others can benefit too.

Your email is kept completely confidential. If you want to be notified when the question is answered, please make sure to add your email address. I don't collect or store these emails after they are used to send you your answer, and they are not posted with your question.