Custom Search
Testosterone and Prostate Cancer – What the Facts Say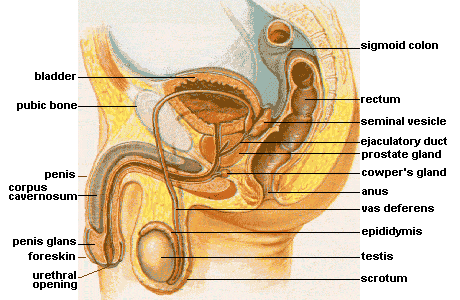 When it comes to the subject of testosterone and prostate cancer, there is a long-standing misconception emanating from the medical establishment.
It has been believed that testosterone was responsible for prostate cancer growth and could potentially cause slow-growing cells to grow more rapidly.
For years, the medical profession learned that by providing testosterone to a man who had been diagnosed with prostate cancer, they were essentially 'adding fuel to the fire'.
This belief lead to countless men undergoing hormone therapy treatments because there was an emphasized link between testosterone and prostate cancer. 
The thought behind it was that prostate cancer required testosterone to grow and as such, recommending hormone therapy treatments would decrease the testosterone and stall the growth and spread of the prostate cancer.
This has been proved wrong time and time again.
There are several reasons this theory regarding testosterone and prostate cancer is inaccurate, the first of which is due to a study that looked at the link between low testosterone and mortality.
A study, published in the Archives of Internal Medicine by the VA Puget Sound Health Care System and the University of Washington at Seattle, evaluated whether low testosterone levels are a risk factor for mortality in men over the age of 40. The participants all had their testosterone levels checked regularly during the study which lasted for five years.
The study discovered that men who were classified as having low testosterone had an 88% increased risk of death compared to the group who had normal testosterone levels.
These statistics are so high that they must be conclusive and even persisted after other variables such as age, risk of death etc. were considered. Read more here: -http://www.naturalnews.com/025293_testosterone_hormones_Prostate.html
Testosterone and Prostate Cancer Hormone Therapy Deadly

Another study looked at the increased risk of fatal heart problems in relation to hormone therapy. The study was conducted in King's College London by epidemiologist Mieke Van Hemelrijck and looked through the records of 30,642 Swedish men with either locally advanced or metastatic prostate cancer who had received prostate cancer hormone therapy as the primary treatment.
The study compared the rates of heart problems among these patients with the general Swedish population. The study found that "prostate cancer patients treated with hormone therapy had an elevated risk of developing all of the individual types of heart problems and that they were more likely to die from those causes".
Beyond this, the study found that heart problems had started in the patients within months of beginning their hormone therapy.
This lead to hormone therapy being declared medically useless: the American Cancer Society says that "Hormone therapy does not cure prostate cancer." The article can be found here - http://www.naturalnews.com/027305_cancer_Prostate_risk.html
What we can learn from these studies is that by purposefully reducing the testosterone levels in your body, you are actually incurring a much higher risk of fatality through other means. Of course beyond that there are awful side effects associated with hormone therapy including:
Nausea and vomiting

Hot flashes

Decreased muscle mass

Weight gain

Reduced sexual desire

Impotence

Erectile dysfunction

Diarrhea

Enlarged Breasts
This list is inexhaustible and many people can suffer from personal side effects also. It should also be noted that there is absolutely no evidence that suggests life expectancy is increased in any way by undergoing hormone therapy, in fact the opposite is true as you can read in the section regarding prostate cancer life expectancy.
Common sense says that if there was a connection between high testosterone and prostate cancer than surely young men who are at the peak of their testosterone levels would be the most susceptible to cancer.
The fact is that testosterone levels naturally drop as men age. However, by maintaining a healthy diet and lifestyle it is possible to keep testosterone levels high as we age. Exercise and in particular short high intensity workouts increase testosterone levels.
Eat broccoli, kale, cabbage, and cauliflower all are cruciferous veggies that help balance men's sex hormones.

Sex is good for your prostate. So have more! And avoid BPA found in can linings and water bottles. It is deadly for your prostate.

So does going to bed early ideally around 10pm which increases human growth hormone. And sleeping too little in many cases will increase your risk of prostate cancer.

This can do wonders for your health, lifestyle and relationship. Further information on testosterone and prostate cancer can be found in my book - Healthy Prostate: The Extensive Guide to Prevent and Heal Prostate Problems.
The most important thing you can do in order to increase testosterone levels and generally live a full and healthy life is to ensure you are consuming the correct foods for your body. The foods we consume are intrinsically linked to our health and wellbeing. Learn how to develop a diet that is suited to your body in my book – Prostate Cancer Prevention Diet
Got a Question or Comment about your Prostate Health?
This is the place to post them because I get them immediately.

I like to share them and the answers I provide so others can benefit too.

Your email is kept completely confidential. If you want to be notified when the question is answered, please make sure to add your email address. I don't collect or store these emails after they are used to send you your answer, and they are not posted with your question.
What Other Visitors Have Asked or Said
Click below to see contributions from other visitors to this page...

prostate cancer
MY DAD WHO IS 62 WAS DIAGNOSED WITH PROSTATE CANCER.HE SHOWED NO SIGNS OR SYMPTOMS OF IT BUT ALL OF THE SAMPLES FROM HIS BIOPSY SHOWED CANCER CELLS. …