Custom Search
Some Testosterone Booster Side Effects You Should Know About
Testosterone booster side effects are a key consideration before you decide to take testosterone supplements.

There are two options for raising testosterone levels – steroid injections or natural boosters. Natural boosters are generally safe, but there are side effects you need to know about and understand, in order to make an informed decision.
As men age, their levels of testosterone begin to drop. When this occurs, other changes come along as well: low energy, mental fogs, weight gain and low libido are just a few of the low testosterone side effects a male may experience when testosterone levels fall.
Steroids or Naturals?
Much has been said and written about steroid use. They have positive benefits, but they also have nasty side effects. They are synthetic steroids, not the stuff your body makes on its own. You can raise your levels with these allopathic drugs, but it's not a good idea.
Testosterone boosters are natural herbs and plants which assist your body to make more testosterone on its own. The result is a raise in your testosterone levels without unhealthy synthetic drugs.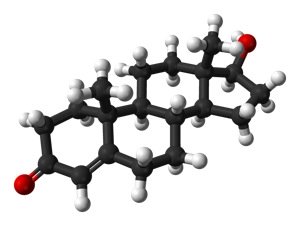 Testosterone Booster Side Effects
While testosterone boosters are generally safe, testosterone booster side effects do occur. You need to be aware of these potential side effects, and weigh them against the benefits of raising your testosterone levels.
Many of these side effects are also side effects of synthetic steroids, but your chances of incurring them are higher on the synthetic drug. Possible adverse side effects may include:
Skin Problems
Men taking boosters have reported some skin problems. These include itchy rashes, but the most common issue is oily skin and acne. The acne is usually not facial, but along the upper back.
Gynecomastia
Gynecomastia is enlarging of the breast tissue in men. This is a possible side effect of an overdose of the booster, but it's not a common one. This is more commonly seen with steroid use by adolescents and younger male adults.
Reduced Testes Size
Testosterone boosters can cause the testes to shrink in size, and possibly cause infertility due to a reduced sperm count. This is more commonly seen with the synthetic drug when used by young adult males, but it is possible with overuse of the booster.
Sleep Disturbances
It is possible to get sleep disturbances such as apnea when overusing a testosterone booster. If you already have apnea, it may make it worse.
Problems with Urination
Overdosing the booster can lead to urinary issues, due to stimulation of the prostate tissue. A change in frequency or in the size of the stream may occur.
Emotional Changes
Everyone should be familiar by now with the term "roid rage." It's the extreme moodiness and increased aggression experienced by users of synthetic steroids. It is possible, with an overdose of boosters, to experience a similar emotional change.
Fluid Retention
A minor amount of fluid retention is possible if you overdose on a testosterone booster.
Changes in Cholesterol and Lipid Levels
You may experience a dys-regulation of your cholesterol and lipid levels when overdosing on a testosterone booster.
Polycythemia
Polycythemia, or an elevated red blood cell count, is possible when overusing testosterone boosters. Polycythemia may increase the risk for heart disease.
PSA Levels
Long-term use, or overdosing on a testosterone booster may lead to elevated PSA levels. The PSA (Protein-Specific Antigen) is a marker for prostate cancer. Elevated levels may indicate inflammation in the prostate, or an enlarged prostate, or it could indicate prostate cancer.
These last three testosterone booster side effects are only discernible with a lab test.
You should not use any booster product without discussing it with your healthcare practitioner before starting, and you should consider the tests for these last three conditions before starting a booster as well.
This gives you a baseline of data to compare against after using a booster for a while. Never use a testosterone booster continuously. Take a break every few months and then start back.
There are similarities between the side effects of a synthetic steroid and a natural booster product but the natural product is helping your body make its own testosterone, and the steroid is flooding your body with an artificial testosterone, which is not good.
Benefits of Raising Your Testosterone Levels
Age-related dropping of testosterone is not a given; you can do things in your lifestyle to keep your testosterone at a healthy level. 
The benefits of keeping the level up are an increased sex drive, no sexual dysfunction, no weight gain, no low energy, no mental fogs or 'senior moments'. Using a natural testosterone booster is one way of keeping your levels up where they belong.
Go from Testosterone Booster Side Effects
to
Got a Question or Comment about your Prostate Health?
This is the place to post them because I get them immediately.

I like to share them and the answers I provide so others can benefit too.

Your email is kept completely confidential. If you want to be notified when the question is answered, please make sure to add your email address. I don't collect or store these emails after they are used to send you your answer, and they are not posted with your question.
What Other Visitors Have Asked or Said
Click below to see contributions from other visitors to this page...

enlargement prostate
I have enlargement prostate and low testosterone level. Is there any way to raise my testosterone with out side effects. ------------- Have you …