Custom Search
Sensual Prostate Massage for Extra Pleasure and Health

Sensual prostate massage combines the benefits of therapeutic prostate massage for your prostate's health with the pleasure of sensual and sexual arousal.
Massaging your prostate with care and gentleness allows blood flow to increase to your prostate gland, removing stagnant fluids and refreshing the tissues. it is a real benefit to a man's health with the added bonus of improving sexual function.
You can read more here about its benefits:

Why is prostate massage good for you?
Not only does it improve the health of your prostate by removing toxins through the cleansing action of increased blood flow but it can also offer the bonus of a great sensual experience if you add sexual stimulation to the massage.
You can add that stimulation in any way that makes you feel good: with a partner of by yourself.

Massaging the prostate also
stimulates the prostate erection nerves and lymph nodes and

provides exercise for the prostate which is both a gland that secretes fluids without ejaculation called "prostate milk" and a muscle that helps create the lovely sensual feeling of pumping during orgasm.
It is also possible to release fluids or "milk" from the prostate without an erection. This is called prostate massage milking which is simply the release of some of the fluids that the prostate makes.
This fluid which is white in color is about 30-35% of the total ejaculation and can be released as part of a prostate massage without having to ejaculate. That's why it is called prostate massage milking. The fluid comes out from a flaccid penis.

---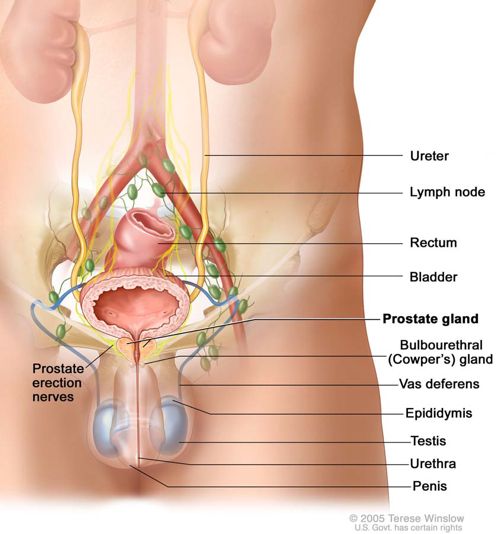 Sensual prostate massage and sex

You or with your partner can decide whether or not to add the sexual dimension to your sensual prostate massage. If you do add sexual stimulation you just may find that it can be an extremely powerful orgasm.
It is the added stimulation to the prostate via the prostate massage that creates such an amazing experience.
How to do sexual prostate massage?
You or your partner can use a gloved finger for this purpose, carefully and gently inserted into the anus with lubrication. Or you may well prefer one of the specially designed prostate massagers that are excellent and safe to use as they cannot be inserted too far or with too much pressure.
Being very gentle is the key to prostate massage. Too much stimulation, especially at the beginning of your experience with prostate massage is not needed. You will find a little goes a long way!
Click on the image below and go to the Eupho Classic. It is the basic massager to choose. The beauty of these massagers are
they massage a greater area of the prostate than you can achieve with your finger
they can only go in the right amount of distance because of the abatement tab on the left that prevents further entry
the tab also stimulates the outside of your prostate through the perineum G-spot, so you get massaged from the inside and outside

it uses the natural squeezing of your perineum muscles (your stop-pee muscle) for the massage, and so
it allows you to be hands free for your massage thus giving you the ability to play with your partner or yourself if you so choose!
These are wonderful massagers for a sensual massage.<br>
Go from Sensual Prostate Massage to Sexual Prostate Massage

Got a Question or Comment about your Prostate Health?
This is the place to post them because I get them immediately.

I like to share them and the answers I provide so others can benefit too.

Your email is kept completely confidential. If you want to be notified when the question is answered, please make sure to add your email address. I don't collect or store these emails after they are used to send you your answer, and they are not posted with your question.
What Other Visitors Have Asked or Said
Click below to see contributions from other visitors to this page...

TURP and Prostate Massage
Are there any reasons not to use an internal prostate massager over a year after having TURP? Will the results be the same as for someone who has not …
Prostate massage
Is there a short video or diagram to show how to use, also I am 66 years old and urinate a lot will this help? ----------------------- Prostate massage …