Custom Search
Natural Prostate Health:
The Key to Men's Health and Sexual Fitness
Natural prostate health is the key to great health and sexual orgasms in men. Why?
The sexual organs depend on the prostate gland for erections because of the prostate erection nerves that attach to the side of the prostate.
30-35% of ejaculate fluids are created in the prostate. When deficient in this area, it is quite possible that it will affect your chances of impregnating a woman, if that is what you want. Why? Because prostatic fluid is alkaline and protects the sperm from the acidic vaginal canal to increase the chance of impregnation.
Your prostate is your male G-spot which means it is central in controlling orgasm. By doing prostate exercise you can strengthen your prostate gland and can thereby delay orgasm until you choose to release.
Prostate massage can help remove toxins from the prostate via prostate milking and increasing blood flow through the gland.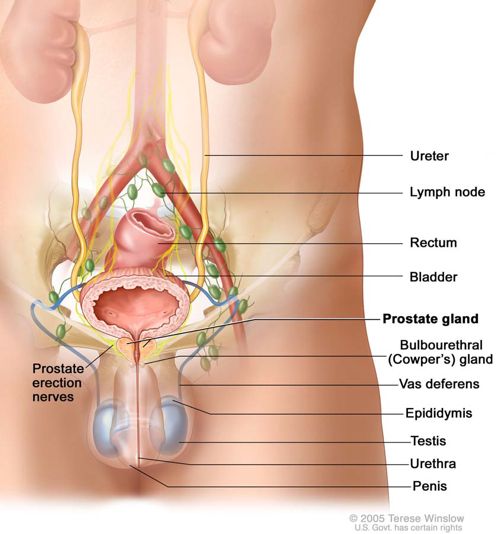 Prostate Health
Your prostate's health can be enhanced with natural prostate remedies. But many men make the mistake to think that this is the answer to improve prostate health.
Well, it is and it isn't!
Quite simply, if you do not eliminate the causes of your prostate condition or simply want to ensure long-term prostate health then a simple prostate remedy will not be enough at all.
Your daily intakes of food and body care products, as well as your water, etc. are the first line of defense for your prostate. You must start here or you are wasting your money on natural prostate supplements or prostate health supplements.
You all have heard that food is your medicine. Well, it is true except it can also be your killer if you are slowly digesting small amount of toxins every day.
Remember that the prostate gland tries to remove toxins to protect the quality of your sperm and ejaculate. As men age, their prostate gland becomes a holding ground for toxins, resulting in enlarged prostate or BPH conditions or prostate cancer.
Once you are on a path of healthy eating and daily prostate care, then the addition of a natural prostate remedy can be useful.
What natural prostate remedies to take:
Many prostate supplements claim they are the best. Find a manufacturer that you can trust and that will be a big step in ensuring the right quality.
These are some of the key ingredients to look for:
beta sitosterol and other plant sterols
saw palmetto extract and herb
zinc
selenium
rye pollen
magnesium
Vitamin D3
You will find some offer higher concentrations than others. The only way to truly know if a product is good for you is to learn how to do what I call personal testing for bio-compatibility. I tell you how to do that in my books. It is an essential skill to learn if you want to optimize your health.

You can be skeptical if you want, but learning a method of doing this (I describe several ways in my book) is essential if you want what is best for your body. You will save a ton of money by using this because you will find most products will test NO for you. But when you find one that works you can feel confident that -- at least for the moment -- your body is going to be happy with its inputs.
Of course you can use this for your food intakes as well. Then you will know what is best for you.
This is the best tip I can leave you with for your natural prostate health. Learn one of the several methods of doing personal testing.
Go to Healthy Prostate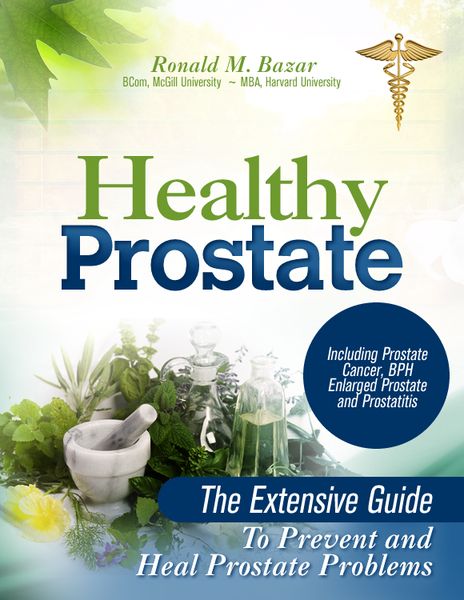 Got a Question or Comment about your Prostate Health?
This is the place to post them because I get them immediately.

I like to share them and the answers I provide so others can benefit too.

Your email is kept completely confidential. If you want to be notified when the question is answered, please make sure to add your email address. I don't collect or store these emails after they are used to send you your answer, and they are not posted with your question.