Latest from NaturalProstate.com
Hi
Please note that you subscribed to this newsletter either through my site NaturalProstate.com or HealthyProstate.co or by sending me an email that you wanted to subscribe.
If you like this e-zine, please do a friend and me a big favor and "send it forward."
If a friend DID forward this to you and if you like what you read, please subscribe by...
Subscribing Here..
~~~~~~~~~~~~~~~~~~~~~~~~~~~~~~~~~~~~~~~~~~~~~~~
So let's get to it...
Every man has health issues of some kind. When younger they may be more simple as wanting to be slimmer, faster, stronger, or simply overcoming a general mild weakened condition.
When older, pushing middle age or beyond, chronic health conditions start to manifest, some affecting the prostate and some other organs, or we find more day-to-day symptoms that bother us. Some minor; some serious.
This certainly has been my story.
In the past eight years, there has been one major innovation that I added to my routine that has helped me so much.
I have described it as Personal Testing.
Personal Testing: Amazing Health Breakthrough
As many of you may know from my site and books I have described this Personal Testing as a way to completely optimize and customize one' health choices, diet, and supplement choices.

And personal testing does all that and much more.

I finally decided to write a book on the subject, giving more background on its development and how it works.

If you have been skeptical about it, I urge you to give up on that limiting outlook until you try Personal Testing.

Because so many variables around our daily inputs change from day-to-day, we need a way to know what is positive for us and what is negative. We all have strong sensitivities whether we are aware of them or not.

Many chronic health conditions can be helped drastically by limiting inputs that are not in tune with what we need.
The Single Most Important Health Secret Of All Time
Personal Testing Via Body-Energetics
The Breakthrough Way To Make Optimal Decisions
For Your Health And Well-Being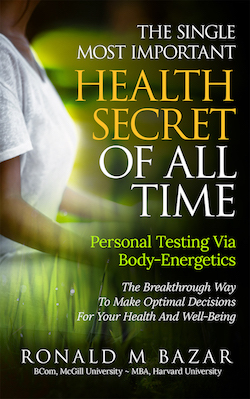 What if there was a simple way to answer your everyday questions about what to eat for your optimum health, or whether or not a particular food or supplement is what your body needs, or whether that practitioner is for you?
Recent advances in the new field of body-energetics now make it possible to find your answers.
This book shows you how to tap into your inner knowing with its easy-to-learn, straight-forward techniques to save you time, money and anguish empowering your life.
I have just released the book for sale on Amazon's Kindle and would love it if you would buy the book and leave an honest review there.

Single Most Important Health Secret at Amazon
Here's The Deal!
If you do buy the book now and leave your honest review there after reading it, I will give you any other book I have in PDF form.

All you have to do is write me and say you have bought the new book (price is $2.99 to $3.19), and tell me what other book you want, and I will send it to you. Just give me your email address.

Having honest reviews will help me sell more books and write better ones as I learn from my readers.

And if you don't want the deal, you can get the book for free when it goes on promotion at Amazon from October 14-18. If you choose this option, please also leave a quick review. I sure would appreciate that.

Here is a list of my books to choose from:

---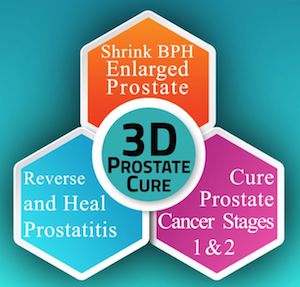 The above picture links to the best prostate clinic in the world (in my opinion), the only one that can accurately diagnose your prostate problem's causes (pathogens, infections and other internal causes) and treat it with precision injected medicines with no side effects.

Check it out. It is for real.

Dr Song at the clinic has now been treating prostate cancer successfully. I met 2 men there who were completely healed from Stage 3 cancers in 3-4 weeks. Check out their testimonials on the 3D Clinic site.

And if you haven't already seen some of my recent books, they are always timely.
---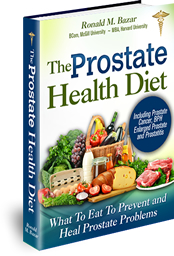 ---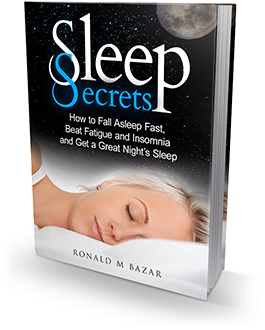 That's it for now. I hope that your prostate health is constantly improving. If you have any questions, just drop me a line.

All the best to you,

Ron

Ron Bazar
Author of Healthy Prostate and NaturalProstate.com.

ps. Please feel free to forward this on to any friends or family members.

To subscribe, click here..