Follow The Money
Hi
Please note that you subscribed to this newsletter either through the site NaturalProstate.com or HealthyProstate.co or by sending me an email that you wanted to subscribe.
If you like this e-zine, please do a friend and me a big favor and "send it forward."
If a friend DID forward this to you and if you like what you read, please subscribe by visiting...
To subscribe, click here..
~~~~~~~~~~~~~~~~~~~~~~~~~~~~~~~~~~~~~~~~~~~~~~~
So let's get to it...
This Bloomberg article really shows the aggressive approach doctors can take if you get a prostate cancer diagnosis... and it is often about the money.
Prostate Patients Suffer as Money Overwhelms Best Therapy.
In the article, it states, "When urologists have a financial stake in IMRT, the portion of patients referred for it roughly triples within about two years".
Be very wary when you have a system that rewards doctors financially for recommended treatments.
To me the best approach is to take charge of your health to prevent prostate cancer from happening in the first case or to reverse it by natural means.
Remember the risks of biopsies... they can spread cancer that would have stayed quiet, and any sign of tumors will force doctors to initiate treatments. They face no risk if they do aggressive treatments. The risk to them is if they do nothing, even though in the majority of cases that is the best strategy for slow growing cancers.
Men die of something else other than prostate cancer in most cases.
Get healthy. Make the effort. Your health is in your hands not your doctor's!
---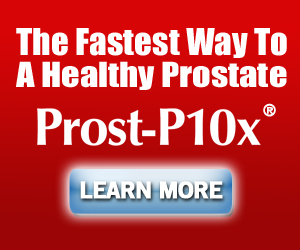 ---
That's it for now. I hope that your prostate health is constantly improving. If you have any questions, just drop me a line.

All the best to you,

Ron

Ron Bazar
Author of Healthy Prostate and NaturalProstate.com.

ps. Please feel free to forward this on to any friends or family members.

To subscribe, click here..




---