New Prostate Cancer Procedure News and more...
Hi
Please note that you subscribed to this newsletter either through my site NaturalProstate.com or HealthyProstate.co or by sending me an email that you wanted to subscribe.
If you like this e-zine, please do a friend and me a big favor and "send it forward."
If a friend DID forward this to you and if you like what you read, please subscribe by...
Subscribing Here..
~~~~~~~~~~~~~~~~~~~~~~~~~~~~~~~~~~~~~~~~~~~~~~~
So let's get to it...
Men underestimate risk of sexual dysfunction after prostate surgery
That's the bad news. I figured better to start with that and then give you better news!

That's the headline of a new study of a survey of men post prostate cancer surgery.

"Only half of the patients realized the surgery would take away their ability to ejaculate.

Less than 10 percent knew their penis length might decrease after surgery.

Few men in either group were aware of the potential for changes in orgasms and pain or incontinence during orgasms."
Why Doctors Shouldn't Be Punished for Giving Prostate Tests
This prostate cancer news is more neutral...

That's a NY Times headline discussing the PSA test.

As you know last year the United States Preventive Services Task Force recommends against PSA screening.

Too many men have suffered needlessly as result enduring risky prostate biopsies and subsequent surgeries for prostate cancer.

But some men with more advanced cancers have been saved as a result of the test.

This article reflects on this issue, suggesting it be the patient who makes the decision.
High-Tech Procedure Revolutionizes Prostate Cancer Detection
"The new MRI-guided biopsy procedure doesn't involve taking a dozen or more random samples of the prostate, which is common with a conventional biopsy.

It also yields much more accurate results. It's three times as likely to identify cancer, especially high-grade cancer. In only about 20 percent of cases does it mischaracterize high-grade cancer as low grade or low-grade cancer as high grade."
Innovative Israeli drug for treating prostate cancer approved in Mexico
Here's the good news...

"A successful Phase III clinical trial in Latin America, involving 80 patients, confirmed the high rate of local cures and minimal side effects, as evidenced by negative biopsies and maintenance of patients' potency, continence and quality of life."






---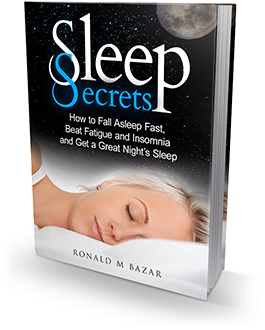 Click on the image or click here



That's it for now. I hope that your prostate health is constantly improving. If you have any questions, just drop me a line.
All the best to you,
Ron
Ron Bazar
Author of Healthy Prostate and NaturalProstate.com.
ps. Please feel free to forward this on to any friends or family members.
To subscribe, click here..